Uganda's RnB and Soul artist (born George William kigozi) aka Geosteady shocks supporters when he embraces New Year with new faith. Kigozi took his 'Shahadah 'in one of Kampala's mosques where he was given a new name 'Hassan kigozi.'
Contrary to public assertions attributed to his conversion, the CEO of Blackman Record label stresses that Islam unlike other religions promotes unity.
"I am comfortable with Islam because it stresses unity. I am ready to change to suit the norms that govern the religion such as abandoning alcohol, transforming to a better person who believes in Allah," said Geosteady
Prima Kardash's split with the 'Owooma' hit maker has arouse public claims attaching Geosteady's conversion to his polygamous behavior which is Okayed in Islam. However, Geosteady and now Hassan Kigozi trashes the allegations.
"My conversion has nothing to do with Prima, all I want is to change, be a better person and Islam is a good place for nurturing my kids," held Geosteady
Geosteady being the latest covert, Yolo Magazine lists some of the artists that have changed from Christianity to Islam.
Singer OS Suuna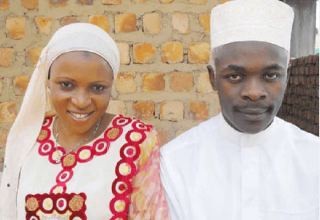 Emmanuel Suuna on stage Omulagira Suuna has once converted to Islam and named Abdul Shakur even with the fact that he comes from a staunch Catholic family. Suuna later in September, 2019 after a period of five years quit Islam back to his native revealing that converting to Islam led to a major setback in his music career. However, altering back to Catholicism was a way of restoring a good relationship with his family after all that time.
Jose chameleon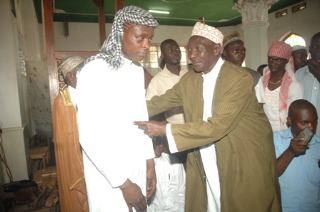 In 2011 musician Joseph Mayanja commonly known as Jose chameleon awash media when he turned Moslem naming him Jaffa Gadhafi Mayanja but later altered back to Christianity due to pressure from fans and family.